Background: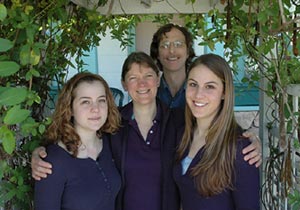 Our children and future generations are so very important to us. Leaving the planet a bit better than when we arrived is a goal for almost everyone.
The purpose of Our Green Challenge is to encourage us to do as much as we can on behalf of the future, and to support each other in our efforts. Climate Change and the environmental challenges facing us are having significant impacts on us now, and catastophic impacts on some areas of the United States and many other countries and regions. Damages from disasters have increased many fold in the last few years. Records for temperatures, rainfall, floods, drought, wildfires are being set. THERE ARE SOLUTIONS. There is so much we can do as individuals, and collectively joining together. We can make a big difference! We can also enjoy ourselves while doing it. Eating a mainly plant-based diet, bicycling, edible gardening, "stay"cations can all improve our lives right NOW as well as improving the future.
There are many wonderful local and beyond websites and tools that already exist. We hope to continue to link to the most helpful, relevant and comprehensive sites and give you a brief summary of their benefits.
Thank you for joining us!
Veronica "Roni" Jacobi, Founder and Family
...